WHAT GIVES US THE COURAGE
TO ACT
Numerous times every day, people find themselves standing at a fork in the road. Deciding which way to go takes experience, acumen and courage. Sonnenallee spoke to three decision-makers at SMA Solar Technology AG and asked them about their most trailblazing decisions in recent times and what they think constitute the most important actions in the current coronavirus crisis.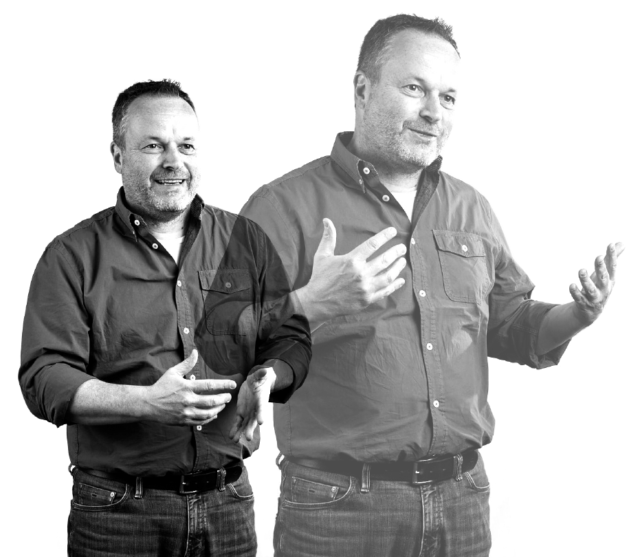 Markus Hülfenhaus
Head of Plant Germany, SMA Solar Technology Germany
The man behind the smooth production of inverters at SMA Solar Technology is Markus Hülfenhaus, Head of Plant for Germany, who is responsible for around 800 employees at the Niestetal site. Not long ago, he implemented some landmark decisions to improve efficiency and conserve resources in production. Then came the coronavirus pandemic, and Markus Hülfenhaus and his team completely overhauled the production process again. Here, he explains how a one-way system is now keeping production going.
Sonnenallee: Can you name a recent decision that you regard as a milestone for the company?
Markus Hülfenhaus: At the start of the year, we moved device manufacturing to a different production building. This was the result of a decision made by the Managing Board the previous year that was intended to make production more efficient and also more economical in its use of resources. We then carried out the relocation of production entirely by ourselves and resumed manufacturing again after just five days. We had only just finished when the coronavirus pandemic hit the headlines.
SMA has been able to maintain production throughout this difficult time. What do you think has been the decisive factor that has allowed that to happen?
I recall that relatively early on, by which I mean weeks before the first lockdown even happened, a team got together to gather information on what was happening at the time. I was also called upon to be part of this cross-functional task force. That was at a time when we weren't yet able even to gauge whether and, if so, how the company would be affected by the virus. However, the big question was: how can we best protect employees and the company?
"Taking action quickly and early proved to be the right decision for us in the corona- virus pandemic."
Is it easy to implement the decisions that have been made?
It was not easy, of course. However, we had to act quickly and make decisions from a position of uncertainty. Whereas the process of switching employees to working from home wherever possible went relatively smoothly, that was naturally not an option for production. We staggered shifts, split buildings into segments and even set up a one-way system for the entire facility so that people would not encounter each other during shift changes. That was a major organizational undertaking and even required some structural modifications. These decisions proved to be the right ones in the end, though.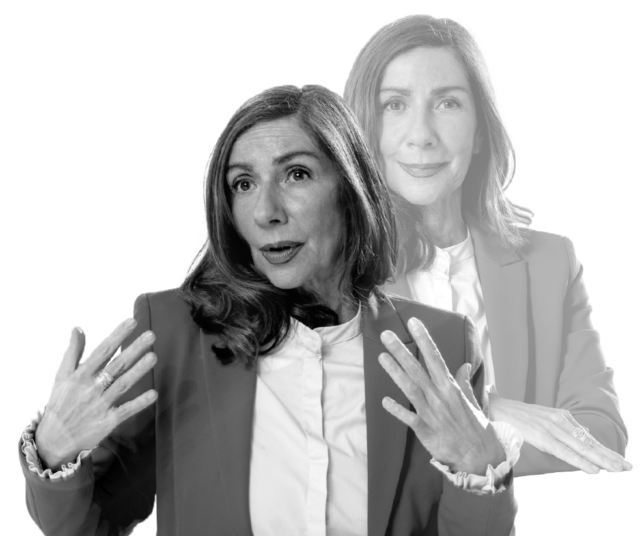 Anja Jasper
Vice President Corporate Communications, SMA Solar Technology Germany
She is in charge of corporate communications at SMA Solar Technology. Anja Jasper has been a member of the company's coronavirus task force from the outset and sees huge opportunities for change in the current crisis.
Sonnenallee: As Markus has said, recent months have taken quite some effort to deal with. What have you taken away from this period personally?
Anja Jasper: Despite the pandemic, SMA's fundamental situation is sufficiently stable that we have been able to manage without plant shutdowns or short-time work. It really is difficult and challenging, but we have viewed the crisis as something of a reality check.
Can you explain that?
Many people think that the situation is a taste of things to come in terms of the climate crisis. We could just moan about that. Alternatively, we could think about the fact that sometimes it takes change to get something positive done. Just carrying on like we always have done is not going to help in the pandemic, and it's not going to be any use in tackling the climate crisis, either. That's what I mean when I say that we should seize the opportunities. We have all seen just how quickly government can suddenly make decisions when it needs to. At our company, too, I am always impressed by how effective we can be when we work cross-functionally in a team to discuss a matter, such as measures for handling the coronavirus pandemic, and thereby rapidly arrive at decisions that are acceptable to everyone.
"Digitalization is a massive opportunity if it is used properly."
What do you think that means for our working world?
The coronavirus pandemic shines a spotlight on what really matters in a complex world. There is no longer any demand for decisions made by individuals working alone. Silo mentalities do not lead to the desired objective, because they involve disregarding too many aspects. For us, transparent communications are part of our corporate culture. This is a key part of getting all internal and external stakeholders on board. Decisions made on a cross-functional basis also have a much better chance of gaining acceptance. Digitalization is also a massive opportunity if it is used properly. As an international company, we already work with virtual formats, which means that we were able to switch to working from home overnight wherever possible.
Will many people work only from home in the future?
Making it that absolute would definitely not be a good thing. I think that the challenge lies in a mixture of home- and office-based work. Some occasions simply need that face-to-face contact; not everything can be digitalized. It will be a matter of making sensible and smart use of opportunities for automation. That is an exciting process of change.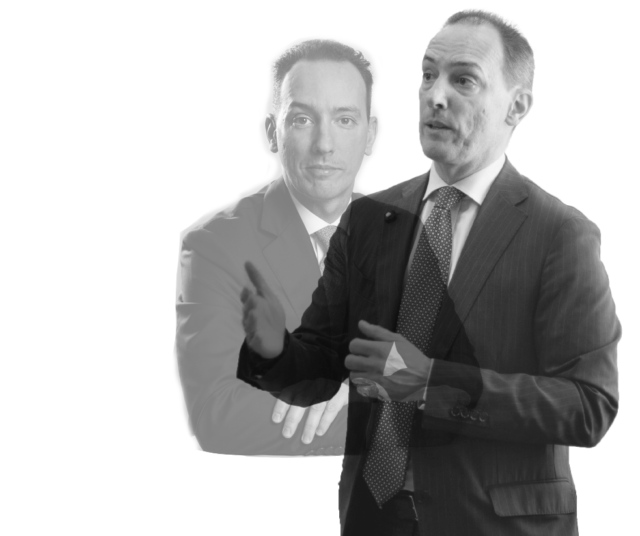 Valerio Natalizia
Regional Manager, SMA Solar Technology South Europe
Valerio Natalizia is responsible for the business of SMA South Europe. Based in Italy, he controls the fortunes of his unit from Portugal to Turkey. He is in close contact with solar installers and customers. Valerio Natalizia sees their interest in photovoltaics as unabated despite the current economic uncertainties. In addition, he reveals in an interview with SONNENALLEE which decisions could give the business a significant boost in the near future.
Sonnenallee: How do you assess the situation on the photovoltaic market in general, and the mood among customers in particular?

Valerio Natalizia: Of course, the current situation is presenting our customers with special challenges. Planning ahead is simply more difficult than before. What we must nevertheless note is that we continue to see unbroken interest in our solutions.


What has changed in your day-to-day work?
Due to the lockdown, only limited customer contact is currently possible. Up until fall, the situation was temporarily more relaxed, but even then, some customers wanted to forgo personal meetings for safety reasons. The personal touch, social interaction, conversations over lunch, that's already missing.
"The interest of our customers is unbroken."
What past decisions are paying off particularly well these days?
Customer support comes to mind, as it has become highly technologized in our company. It is less necessary to have a technician on site and then in direct contact with the customer. Nowadays, many things can be solved by technical means, and our customers can also access webinars. We are quite well positioned in this respect. Our customers very much welcome this and reflect it back to us.
Why are you positive about the year ahead?
Simply put, since July the Italian government has had an incentive program to save taxes. The aim is to stimulate the economy. We feel that something is happening, even though it is not yet possible to name any specific effects at this point in time. But our expectation is that this will also boost investment in solar energy and the construction of PV power plants. We had already seen the first signs in 2020 and are hoping for further impetus.•