So often, we decide that we are finally going to change the way we do things. No longer, we say, will we allow ourselves to be deterred by circumstances beyond our control. But when is the right time for change? What needs to happen to get us from the initial idea to the decisive action? And how can we make that change a lasting part of our lives?
Companies and the people who lead them have to make far-reaching decisions all the time. All too often in the past, sustainability was a side issue considered less important than the "real" job of furthering economic development. That is now changing, as sustainability is becoming a way for companies to set themselves apart from the competition and a factor in whether customers choose one brand or another. The people in this issue of SONNENALLEE have made decisions. They courageously take unconventional approaches to live, work and do business more sustainably. Not always without contradictions, frequently via circuitous routes, but all successfully. They have all done things in their own ways.
Take Salma Okonkwo, for example. The Ghanaian businesswoman set up a multi-million-dollar oil and gas company and, as a side business, has now commissioned her first 100-megawatt solar farm in her home town in northern Ghana. She has done so because she has undertaken to use renewable energy to spur on the country's economy and to combat unemployment.
Swiss explorer Raphaël Domjan spent two years circumnavigating the globe on his catamaran Tûranor PlanetSolar, and relied solely on energy from the sun for the entire trip. He then switched from the water to the air. In 2022, he is planning to fly into the stratosphere in a solar aircraft for the first time. The fact that the solar pioneer's project can even make it into the air while he himself remains so grounded is a testament to the power of pure excitement and thus the essence of change.
Many people regard the current situation as high time for a rethink. That is something that Jan-Marten Krebs has noticed in conversations with his clients. The founder of sustainable AG has spent more than 20 years advising companies from all manner of industries on how to improve sustainability and climate protection. In our interview, he explains why choosing to act sustainably will be decisive in determining the future viability of companies. Not at some far-off time, but now. It is all the more relevant amid a global pandemic that illustrates that simply carrying on in the same old way is no longer an option.
I hope you find this issue a source of inspiration.
Jürgen Reinert
CEO of SMA Solar Technology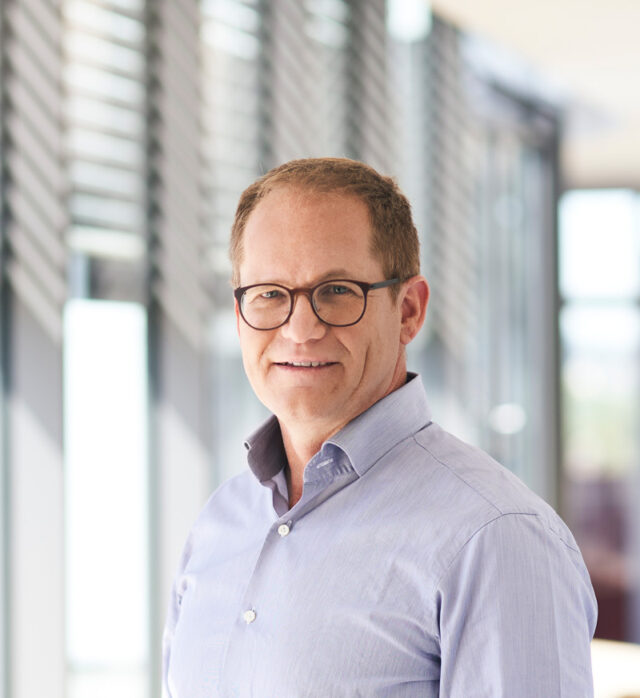 Jürgen Reinert
CEO of SMA Solar
Technology