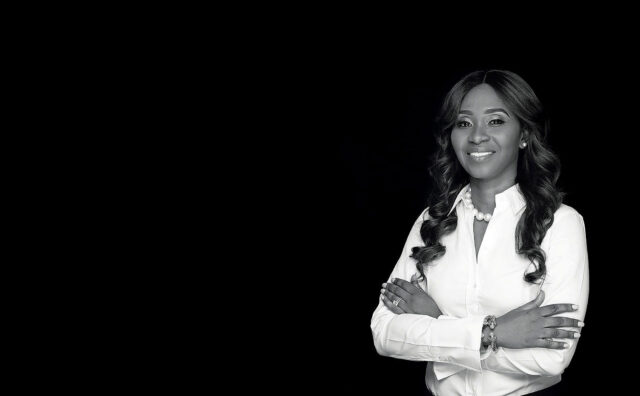 BETWEEN BUSINESS AND MESSAGE
Decisions for the future: solar energy as an economic and social opportunity
Salma Okonkwo has been one of the defining figures of the energy industry in Africa for many years. As the first female CEO of a leading group in the industry, it was her daily task to make decisions. But she made arguably the biggest one by giving up this attractive position to devote herself to the project that her heart desired: sustainable energy. But what drives Salma Okonkwo? What far-reaching role does she assign to the issue of sustainability? And why is solar energy the decisive factor in this? SONNENALLEE spoke with her.
PRIVILEGED AND COMMITTED

Compared with the standard of education in her home country, especially for many women, Okonkwo has had a rather privileged life so far. After graduating from high school, she studied business administration at Loyola Marymount University in Los Angeles and then worked in marketing and sales. In 2004, she returned to Ghana, worked for the oil and gas company Sahara Energy and became its first female CEO – a success that makes her a role model for many young African women on social media.
But Okonkwo has never forgotten her roots. She told Forbes Magazine in 2018 that visits to her grandmother in economically weak northern Ghana had left a strong impression on her. Later it became clear to her that economic advancement and thus an improvement in the quality of life for people in much of Africa fails primarily due to one factor: energy supply. From then on, Salma Okonkwo's goal was clear: She wanted to use her many years of experience to help improve the energy supply in Africa. And to do so sustainably.
FROM OIL TRADING TO SUSTAINABLE POWER PRODUCTION

On the road to sustainable energy, Okonkwo initially took a rather unusual path. In 2007, she founded UBI Petroleum Company Limited, which specialized in the trading and distribution of petroleum and also operated its own service stations. With the entrepreneurial success as well as the acquisition of major customers, the opportunity arose for Okonkwo to pursue her overarching goal: a secure, sustainable energy supply for Africa – and thus real prospects for its population.
In 2014, after selling 49 percent of UBI's shares to PUMA Energy Ghana, Okonkwo founded Blue Power Energy. The goal was to build a large PV farm in northern Ghana, whose electricity is to become a growth driver for the region. In the following interview, she told SONNENALLEE about what other tasks she has.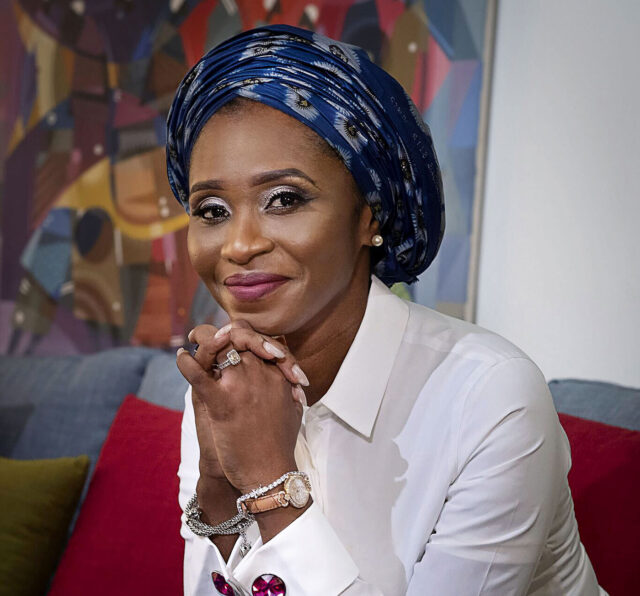 SONNENALLEE: You decided to build one of the largest PV farms on the African continent. Was that purely a business decision for you, or did sustainability aspects also play an important role?

Salma Okonkwo: Sustainability and climate change were naturally high on my agenda. Africa is prone to droughts, floods and other natural disasters, and we now know that climate change is largely to blame. The effects of climate change directly impact food security, extreme poverty, and economic development. Therefore, it is imperative that every decision Africans make today regarding development policy and the economy has a direct bearing on the preservation of our environment.
And why did you choose solar energy instead of another form of renewable energy?
From a climate, economic and political perspective, solar energy is obvious. Solar energy in particular is a sustainable and rewarding investment, because we have abundant solar irradiation in Africa that can be efficiently converted into much-needed electricity.
What stage of development is the Blue Power PV power plant currently at?
We have completed our preliminary work, which focused on preparing the site, conducting feasibility studies, building relationships with investors and finalizing our models. The pandemic has naturally impacted our business, as it has many others. We are constantly in discussions with investors and have experienced a temporary slowdown in project development since the pandemic began.
Has everything gone according to plan? And what challenges have you faced in building the plant?
Considering that it takes several years to develop a large-scale solar project, including securing PPAs, conducting studies, etc., we consider ourselves to be in the early stages of development. We are closely monitoring the policies that apply to our project. A stable regulatory operating environment is obviously necessary for a long-term, large-scale project such as ours.
"The effects of climate change directly impact food security, extreme poverty, and economic security."
With which partners and companies from which countries are you working on development?
I strongly believe in the importance of international partnerships, especially those that lead to technology transfer for African developers. Africa has amazingly talented people that can benefit from collaborative partnerships. We have worked with several large international companies, including Greencells Group from Germany and Lahmeyer International (now Tractbel). In Ghana, we are working with the BUI Power Authority.
To whom do you want to sell the electricity? Will you feed the electricity into the grid or are there regional customers?
Our model is to ultimately send the power to the grid through our partnership with the BUI, which resells our power to the Electricity Company of Ghana. There is a lot of excitement around our development and renewable energy in general. Ghanaians see two big areas of potential in our project: electricity and economic development. We are focused on delivering on that promise while continuing to work with the local community.
The project is a very personal one for you. After all, the PV power plant will cover the entire north of Ghana and half of it will be located in your father's village. And more than 500 jobs will be created in the initial development phase alone. What are your other plans for the communities where you will be working?
Yes, this project is special to me because promoting economic development in this region through electrification and employment is my top priority. However, we are going beyond mere employment by providing specialized training to the engineers we hire. We are working with our partner Greencells to develop a specialized solar energy curriculum to enhance the skills and knowledge of our local workforce. This expertise will help "future-proof" the skills of these Ghanaians, leaving a lasting impact on the community. Apart from employment and training, we encourage entrepreneurship and expect small businesses to benefit from our presence in certain areas.
We also always identify the immediate needs of a village where we work and try to address them. For example, in the past we have dug drill holes to improve access to water and built daycare centers.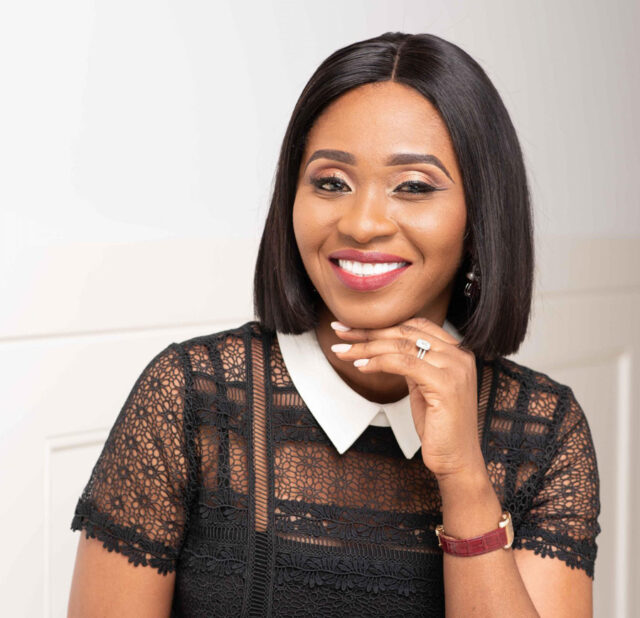 Your parents funded your education in Los Angeles, which was not a given at the time. Do you feel a special obligation because of this privilege?
My parents instilled values in me that I still hold dear today. Two of those core values were to always give back and to be "my brother's keeper." My father, in particular, was known as a man who believed in the social and economic progress of our communities and played a big role in contributing to it. He set a strong example for me, and I have carried on his tradition of giving back. Today, I am proud to be a social justice advocate, and I make a conscious effort to make a difference in my work and personal life.
You often emphasize that you have the "big picture" in mind. Does that mean that you also consider all three aspects of sustainability (social, economic and environmental) in your business decisions? If so, are some aspects more important to you than others?
The three aspects of sustainability go hand in hand: you need all three to bring about effective change. Over the years, however, governments and businesses seem to have become more concerned with social and economic sustainability than with environmental sustainability. All three are important to me. My companies always give back in the communities where we work, through scholarships, enabling access to water, providing medical support and, of course, employment. We have done this through our Mother's Heart Foundation and other partners. Looking to the future, we are in the process of completing our 20-year plan, where the main goal is to create self-sufficient and inclusive communities through the introduction of agribusiness.
You recently wrote that a more secure and cheaper energy supply is important for creating up to 100 million jobs in Africa …
Of course, once we have made a significant contribution in Ghana, for example, we will be open to exporting to other African countries and then to the West. We always have an eye on future technologies that will improve the storage and transmission of solar-generated energy. The African solar industry is currently positioned to benefit from partnerships with the rest of the world, and as new technologies come to market, the case for collaboration will only grow. I can certainly envision a scenario where African countries export renewable energy to Europe during the high-demand cold months, for example.
There is a whole series of YouTube videos in which young women from various African countries cite you as a role model for pushing more confidently for equal rights for women in Africa. Do you like this role or do you sometimes feel that you are used as a role model for too many issues?
It is important to me to inspire others, especially women, to be the best they can be. As a woman who has become successful in the massively male-dominated sector that is the energy industry, I want to be a role model for women and girls interested in energy and business. The energy sector and the business world in general still have a
lot of work to do when it comes to improving gender equality. But regardless of the industry, my message is the same: I believe we all have a role to play in improving the communities we come from, and I want to spread that message everywhere I go.•