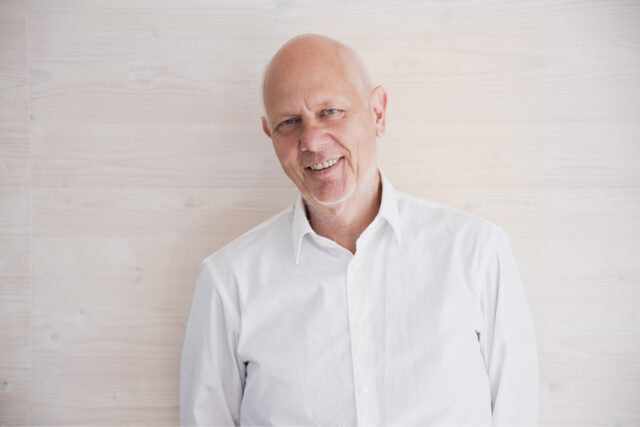 Ein Gespräch mit Matthias Horx über die "Zeiten mit Corona" und die Auswirkungen auf die Energiewende
"The pandemic is accelerating green trends"
Interview with Matthias Horx about the age of the coronavirus and its impact on the energy transition.
Trend researcher and futurologist Matthias Horx has never been more in demand than now. The 65-year-old has spent the past twenty years taking a passionate, critical and often provocative look at the big questions affecting our future lives. His theses and propositions make him a keen advocate of seeing the current crisis – the coronavirus pandemic – as an opportunity for change. We spoke to him about the opportunities for the energy transition and asked him what he means by "indulgent environmentalism."
Sonnenallee: Tell us what motivated you to become a futurologist. How did this happen?
Matthias Horx: As a child, I was always curious to know what the future holds. This curiosity continues to motivate me and raises new questions all the time.
That's completely understandable, especially in these times. Humanity is faced with a pandemic on an unprecedented scale. Despite the significant financial impact, it looks like Germany will come through this pandemic in relatively good shape. What's your view?
It's a bit like what I predicted in my text about life after the coronavirus. This crisis has also yielded some surprising moments. We've experienced social solidarity. Many people during the lockdown learned some surprising things about themselves, their needs and their abilities. Something constructive is happening in our society right now, something that can't simply be undone by a few conspiracy theorists.
"Something constructive is happening in our society right now."
In the current situation, you also use an exercise called RE-gnosis. What are the benefits of this in relation to PRO-gnosis?
RE-gnosis is an intellectual exercise in which I place myself in the future and look back. This makes it possible to overcome the fears that arise from a PRO-gnosis that we make in the middle of a crisis situation. This awakens us on the inside, giving us an overview of the transition processes that embrace us as people. My sense of responsibility toward the future thus becomes clear. It's like after an illness: When you're healed, you see the world with different eyes. This crisis could also promote healing.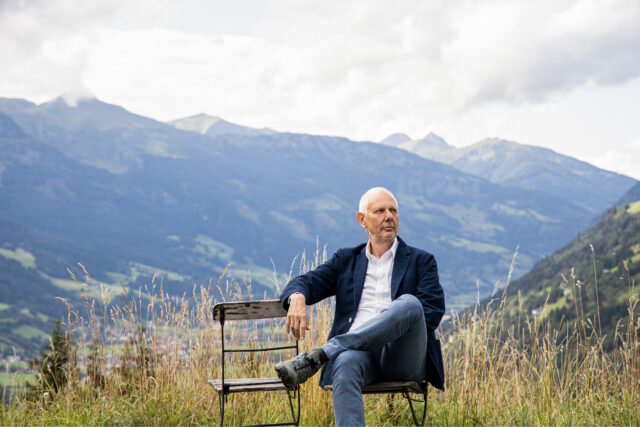 No looking back – let's instead embrace a new spirit of innovation.
It sounds like you're talking about new opportunities. Where in your opinion do the best opportunities lie in this crisis?
It was as if civilization had come to a halt, without it actually collapsing altogether. We have probably learned quite a lot about our lives and our relationships with our fellow humans, even with our technology. We have seen where our society is fragile, but also where it is stronger than we might have thought. I believe this can lead to a shift in our consciousness. We have experienced how dependent we are on not only other people but also a properly functioning political system.
What do you think are the opportunities for new technologies?
Many people have learned to use digital technologies that they once might have rejected or ignored – video conferences, for example. However, we have also become reacquainted with the value of our old analog "cultural technologies." Talking to people on the telephone, reading books – that has also a lot of benefits. In combination, these could potentially lead to a healthier relationship with technology.
Do you think people will yearn for a more sustainable life? Or do you think that most people will simply carry on as before, possibly even catching up on all those things they haven't been able to do for so long now?
"Yearn" is perhaps the wrong word, and I think the term "sustainable" has lost its meaning. But we have the potential to become more inventive in how we nurture a better, more responsible approach to our environment and technology. After all, we have seen that it's perfectly possible to survive a while without airplanes. And certain indulgences like after-ski parties or cruise ships cramming in 3,000 passengers may not seem quite so attractive in the future. There'll be more room to breathe; the pace of life will be gentler.
"'Flattening the curve' ... could just as equally apply to global warming."
What impact will the pandemic have on climate change?
I genuinely believe that it will strengthen the energy transition and improve the recycling economy. During this crisis, many towns and cities have redesigned their centers to be more cyclist- and pedestrian-friendly – and they won't undo these changes. Infections in slaughterhouses have highlighted the problematic relationship between animals and humans, as has the virus itself. We have for the first time ever seen a massive worldwide decline in CO2 emissions. "Flattening the curve" – the rallying cry behind efforts to contain the virus – could just as equally apply to global warming. The pandemic is accelerating many of the "green trends" circulating before the crisis.
What does sustainable living mean for you personally? What do you do in your daily life to reduce your environmental impact?
I live in a house in which we strive to use renewable energies and new materials. I drive only electric vehicles – and have done so for years. I also have a large kitchen garden. But I don't believe in abstinence or penance; I practice indulgent environmentalism, which also includes embracing technology and learning to deploy it judiciously.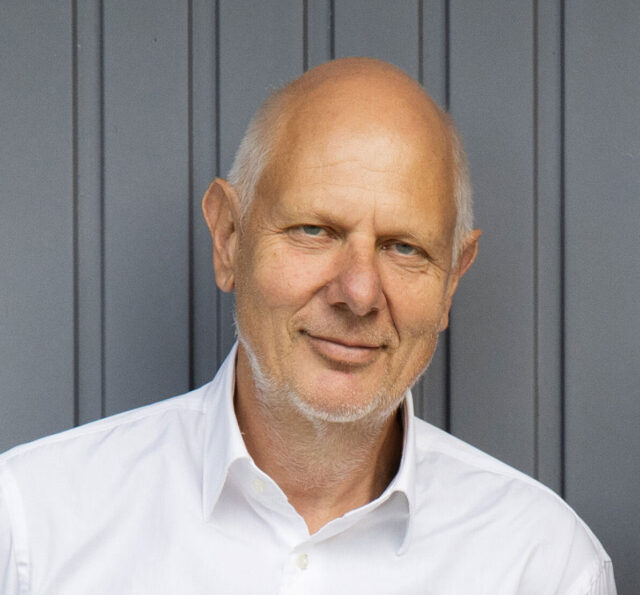 Brief résumé: Matthias Horx

Author, speaker and futurologist

Born in 1955 in Düsseldorf
In 1998, he founded the "Zukunftsinstitut" think tank based in Frankfurt am Main, Germany, and Vienna, Austria.
Matthias Horx lives with his family in Austria.