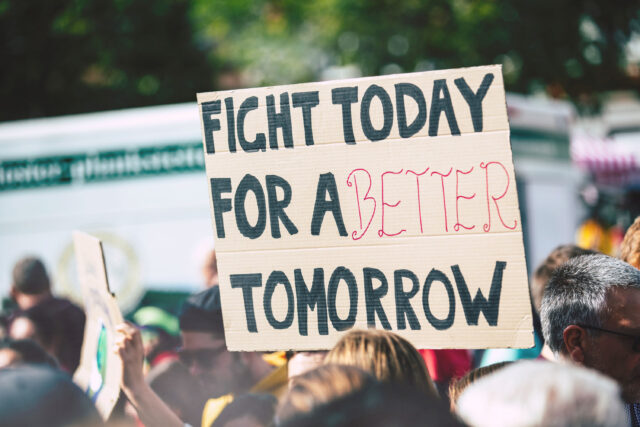 POSITIVE PRESSURE FROM SOCIETY
In Germany, "Green Pressure" has been named "Phrase of the Year 2020." No wonder, because an increasing number of people in industrialized countries are not only seeking to live in a more environmentally friendly way, consume more conscientiously and question the true value of the products they buy and how they are manufactured, but are also prepared to go out on the streets and make their voices heard. In the EU, this pressure for change is also being driven forward by politicians aiming to achieve the Paris climate goals. The Green Deal means that companies will in the future be forced to adhere to much stricter conditions, ensuring that ecologically sound practices become the norm and daily routine in a whole range of business sectors. The process is in full swing.
Every Friday, instead of going to school, young people in towns and cities all over the world take to the streets, holding placards aloft. Generation Y parents question their consumer behavior and nutrition, all for their children's well-being. And the wealthier over-50s – or "Best Agers" – do their bit to reduce their environmental impact by taking to two wheels and purchasing e-bikes.
These are just a few examples that demonstrate how climate protection has become anchored – theoretically, at least – at the heart of our society. The feeling that the Doomsday Clock is set to "5 Minutes to Midnight" is everywhere, so it's no wonder that people have this urge to save our climate. Whether people follow words with deeds often depends on the level of education and, above all, income.
These developments have been on many companies' agendas for years now, long before "Fridays for Future" and in not only young startups but also long-established businesses. This is also evident in data published by the Association of German Chambers of Industry and Commerce (DIHK), an organization representing a key pillar of the German economy: small and medium-sized enterprises.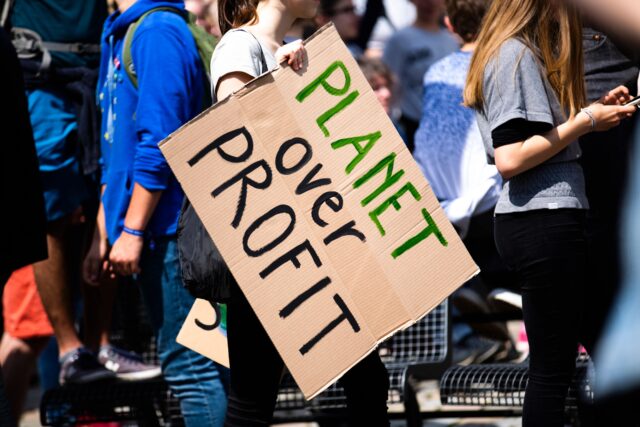 The feeling that the Doomsday Clock is set to "5 Minutes to Midnight" is everywhere.
No transition without investment
In the DIHK's view, the energy transition cannot happen unless companies make the necessary investments. The Energy Transition Barometer data, which is collected annually, shows that German companies are investing in PV or cogeneration systems for self-production as well as electricity storage systems and electric vehicles.
The reasons and motivations behind a company's decision to invest in greater sustainability are as many and varied as the companies themselves. One clear influencing factor is the EU's climate policy.
When Ursula von der Leyen became president of the European Commission, she put climate protection right at the top of her agenda. With the "European Green Deal," which she unveiled to the public in late 2019, she is seeking to transform the European national economies over the coming 30 years and eliminate their dependency on fossil fuels. By 2050, the aim is for all EU member states to achieve climate-neutrality in their economic activity – in other words, to reduce their net greenhouse gas emissions to zero. According to the European Commission, this will require €260 billion of additional investment every year. Many experts and media outlets praised von der Leyen's ambitious master plan, which will become enshrined in European law in the fall of 2020, but also warned against any softening of requirements.
The "Green Deal" sets the pace
The direction, however, is clear. This signal is now also being heard in the business world. "Companies are aware that there will be no fundamental deviations from this course," said Julian Schorpp, who works in Brussels, Belgium, for the DIHK. He is the Director of European Energy and Climate Policy at DIHK and understands, on the one hand, the concerns and needs of businesses and, on the other, the political framework conditions of the EU with respect to the climate targets. However, it is also important for companies to know that they can plan for the future with confidence and that any investment in climate protection will pay off over the long term.
Many small and medium-sized enterprises have some exciting ideas, but some are still subject to regulatory impediments. One example is the use of community-generated PV electricity. "Many of our members based in enterprise zones have told us that they would love to be able to leverage the synergies from shared PV systems," said Schorpp. But current law – as anchored in the concept of "personal identity" in the Renewable Energy Sources Act (EEG) – essentially prevents the shared use of PV electricity. This concept means that companies can utilize solar power themselves without fees or contributions only if it was generated in a PV system that they themselves operate. This example shows that while climate protection has long been an integral part of everyday business – of this Schorpp has no doubt – nothing must stand in the way of companies keen to put climate protection into practice. The DIHK hopes that such impediments can be eliminated when the law is next amended.
"Many of our members based in enterprise zones have told us that they would love to be able to leverage the synergies from shared PV systems."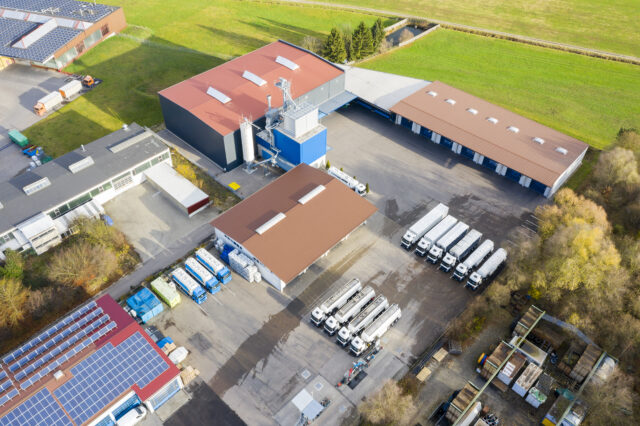 Boost for investment from the financial sector
To achieve the Paris climate goals, the financial sector could also play a key role as a donor for companies. At least, that's how fund manager Sasja Beslik – Head of Sustainable Finance Development at the J. Safra Sarasin bank in Switzerland – sees it. Customer demand and policy requirements mean that the financial sector has no choice but to develop "green" financial products if it wants to stay in the game. These could potentially increase the range of financing options available to companies looking to make sustainable investments.
Changes in consumer behavior generate pressure
Politicians may be providing guidance here, but they still face criticism for not doing enough for climate protection. And this is why especially young people are taking to the streets. Many are questioning society's consumer behavior – and starting by changing their own habits.
This can also be seen with the online fashion and lifestyle company Zalando, which, with annual sales of €1.5 billion (2019), counts among the fastest-growing companies in Europe. But in this age of climate protests, even a company like Zalando is obligated to state that growth isn't everything. Thus, in the fall of 2019, they publicly announced their intention to become "climate-neutral." As reported at the time in the German newscast Tagesspiegel, more than 90 percent of the electricity supply at all its locations now comes from renewable energy; and by 2023, separately packaged, single-use plastic is to be abolished. According to the company, Zalando's boxes are already made from 100 percent recyclable materials.
"Green pressure" must not mean "green washing"
According to researchers, companies with a young target group have no choice but to assume a pioneering role. The precise meaning of terms like "climate-neutral", however, is often vague because it is not legally protected, which is why consumers should take a close look at what companies are really doing to combat climate change. Many companies have already anchored energy efficiency and minimum standards in the supply chain in the form of, for example, voluntary commitments to greater corporate social responsibility (CSR). Large companies, in particular, often publish these voluntary commitments on their website.
Will the coronavirus pandemic undo the progress we have made in climate protection?
Current developments in relation to the coronavirus pandemic pose a completely different challenge. Many people are worried that politicians will once again prioritize economic interests over climate protection. But there is hope, which is shared even by the World Wildlife Fund for Nature. "Future generations will have to pay for the rebuilding of the economy, which is why every euro must also be invested in their future. Ursula von der Leyen's Green Deal is a real ray of hope against the ever-louder cacophony of economic interests," said Christoph Heinrich, Director of the Conservation Department at WWF Germany. This is why the measures implemented by the European Commission have to put the focus right now on social and ecological change and not further exacerbate the climate crisis. The European Commission has yet to prove that this is the case.
Developments over the past few years have shown that people are capable of bringing about change toward greater climate protection, whether by taking to the streets or changing their consumer behavior. Even small steps can bring us closer to our goals. But if you look more closely it is clear that the road toward climate-neutrality by 2050 will be marked by constant change and new challenges.