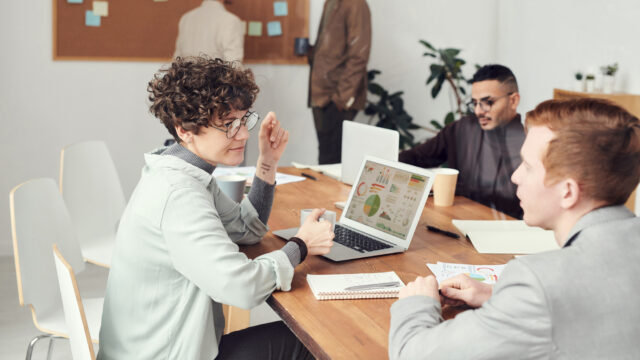 How German startups are helping established industries with fresh ideas to do business sustainably.
In the summer of last year, vast swathes of the world were literally on fire. While the raging fires in the Amazon rainforest in South America were the result of arson attacks, the catastrophic fires of summer 2019 in Australia had a very different cause.
A study conducted by the international climate research project World Weather Attribution showed that while climate change was not the cause of the fires, it did fuel their intensity.
A study headed by Dr. Friederike Ott, a German climatologist and Acting Director of the Environmental Change Institute at the University of Oxford, concluded that anthropogenic climate change has increased, by at least 30 percent, Australia's risk of extreme weather conditions conducive to the outbreak of fires.
And Europe is also experiencing the impact of climate change. The British Met Office weather service forecasts that 2020 is set to extend the series of Earth's hottest years since records began, which means that we are potentially facing the third consecutive summer of drought.
According to the researchers, the extreme temperatures in Europe are directly attributable to climate change. "Natural events such as El Niño-induced warming in the Pacific influence the climate system, but in the absence of El Niño, this forecast gives a clear picture of the strongest factor causing temperatures to rise: greenhouse gas emissions," said Professor Adam Scaife, head of long-range prediction at the Met Office, commenting on his institute's forecast.
These examples prove that climate change is no longer just an abstract threat, but a very real one.
High time, therefore, to make some changes – especially in Germany's second largest emitter of CO2: the industrial sector. The good news is that Germany is now home to numerous startups whose mission is to help companies significantly reduce their CO2 emissions. We took a look at three particularly exciting startups:
Elexon – Making commercial transportation more climate-friendly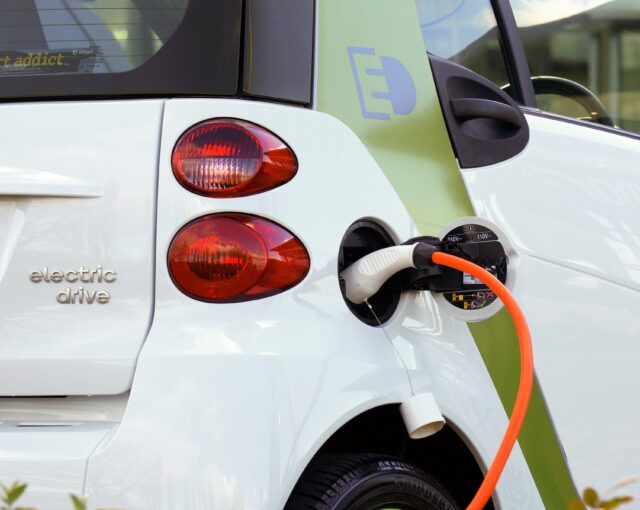 Elexon pools the skills of its founding partners, allowing it to help companies of any size.
Company cars and freight transportation make up a significant proportion of total mobility-related CO2 emissions. This is also precisely where companies can reduce their environmental impact by introducing a CO2-neutral fleet of electric vehicles.
Unfortunately, it won't be enough to simply swap the existing fleet for electric vehicles, because smooth, cost-effective, CO2-neutral transportation requires not only the right vehicles but also a tailored, high-performance charging and energy infrastructure.

Take the following example: Administrative staff use pool vehicles to travel to meetings off the company premises. These vehicles are generally used only during the daytime and not very often, and so could easily be charged overnight at a relatively low speed. But what about the vehicles used by service employees? These have to be instantly available around the clock.
For this, companies would need a series of charging stations that are compatible with the vehicles and support both slow and fast charging. They would need a charging management system that optimizes energy flows depending on, for example, the battery status or remaining charge duration of each individual vehicle. And they would need sophisticated PV systems along with battery-storage systems and energy management solutions to operate their fleet with clean, cost-effective energy.
This is precisely the mission of Elexon, a joint venture founded in 2019 by AixControl, aixACCT charging solutions and SMA Solar Technology. Elexon delivers complete, turnkey e-mobility solutions. This startup that is based in Aachen, Germany, is driven by a clear goal: "With our innovative charging solutions, we are driving forward development and enabling the rapid growth of e-mobility," said Dr. Stephan Tiedke, CEO of aixACCT.
Elexon is no garage startup, but pools the skills of its founding partners, allowing it to help companies of any size. The electronic charging systems are developed by AixControl; aixACCT brings to bear its experience in planning and implementing charging infrastructures and provides its service network; SMA, thanks to its PV inverters, storage solutions and experience in energy management, ensures that clean, low-cost energy is always available in sufficient quantities.
It's a combination that has clearly made an impression on the market. Major players like Deutsche Post, DHL, Amazon and Yamato Logistics from Japan have called upon Elexon's services to help them electrify their vehicle fleets.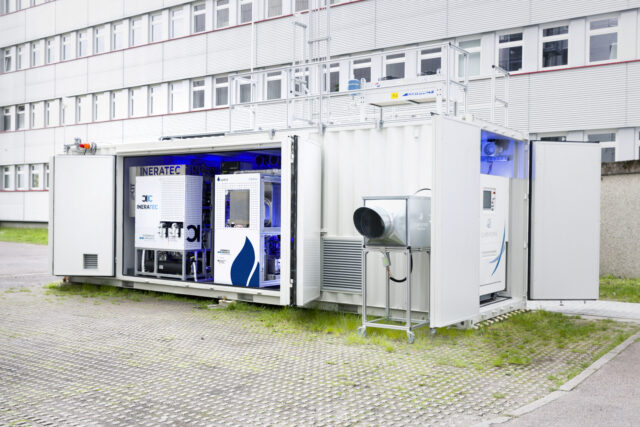 "Ich dachte einfach, warum nicht?"
Sunfire – The
miracle substance
made from CO₂
"When I first got to grips with Sunfire's concept, I instantly realized that this is how we can truly bring renewable energy to every application and product."
When Carl Berninghausen, CEO of Sunfire, recalls his early grappling with the concept behind his startup that is based in Dresden, Germany, his eyes light up. For just a brief moment, no longer is he the boss of a company now employing 75 people. He's just Carl, the most passionate advocate of a technology that harbors the potential to herald a new and greener industrial age.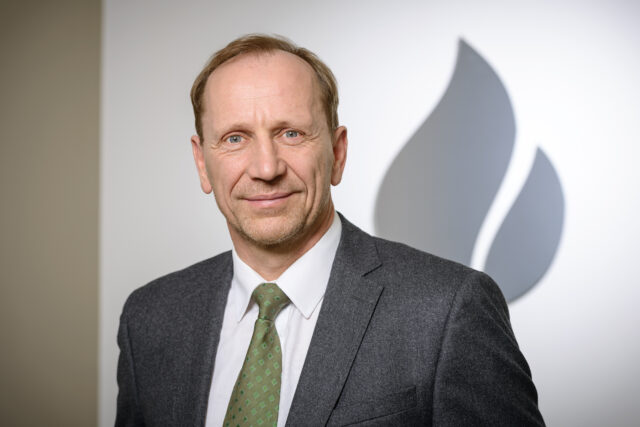 Carl Berninghausen
In a chemical process involving CO2, water and renewable energy, Sunfire creates a substance called e-Syngas. It really has huge potential. Because e-Syngas can be used for generating anything currently produced with fossil fuels, the only difference being that e-Syngas is CO2-neutral.
Gasoline, diesel fuel or kerosene, for example. What makes this solution special is that because these fuels are chemically congruent with conventional fuels, they can be used in existing car, truck, ship and airplane engines. And what makes this solution really special is that because the CO2 in these fuels is taken from the air, they are completely CO2-neutral when they burn.
An instant, magical solution to all our sustainability problems.
For the maritime and aviation industry, in particular, where electric drives represent neither economically nor technically viable alternatives over the long term, e-Syngas could be something like a "deus ex machina." An instant, magical solution to all our sustainability problems.
"Showing the world how we can potentially live without fossil fuels is among the core missions of our company and one of the main goals behind the development of our products," said Nils Aldag, COO of Sunfire. And it's precisely this ambitious goal that's keeping him fully occupied right now.
Although the concept behind Sunfire is fundamentally viable, it needs to be operationalized on a mass scale. A test facility on the company premises in Dresden can currently produce around 10 liters of e-gasoline. A more powerful facility capable of producing 200 liters per day is already being planned, while designs are currently being drawn up for a facility capable of producing 2,000 liters per day.
As these figures show, Sunfire will not be able to save the world single-handedly. But nor does it have to. Sunfire's main mission is to deliver the technology, which will then be used by other companies. The French oil company Total, for example, entered into a collaboration with the Dresden-based startup last year and is currently trialing the technology at its factory in Leuna. Here, Total is aiming to produce, over the next three years, 500 tons of synthetic, CO2-neutral methanol from e-Syngas instead of natural gas, and use this as a basis for producing, for example, fuel additives.
Nordic Blue Crude, a Norwegian company, has even more ambitious plans: It wants to use Sunfire technology to produce 25,000 liters per day of synthetic crude oil that can then be used for producing CO2-neutral fuels and chemical primary products.
So now we are slowly starting to understand why, back in 2017, the US-based Cleantech Group declared Sunfire to be among the most important cleantech companies in the world, and we can certainly understand the sparkle in Berninghausen's eyes.
50zero – The Wolfs of E-Street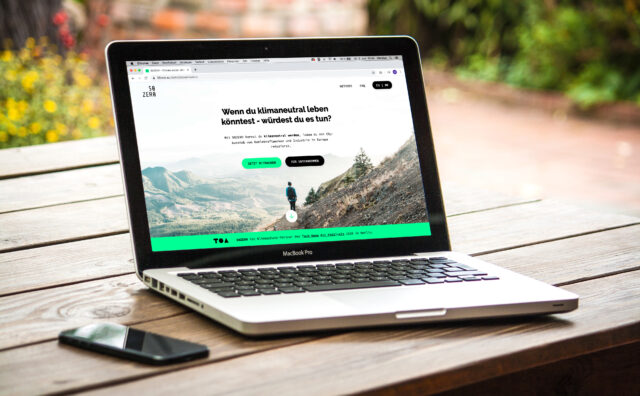 50zero – the last startup we'll be covering in this article – also has an idea for protecting our climate. However, it's taking a completely different approach than Elexon and Sunfire. Instead of developing a technology that makes it easier for companies to avoid CO2, 50zero wants to make it as hard as possible for large, energy-intensive companies to emit CO2 in the first place.
To achieve this, 50zero is exploiting a special feature of the EU Emissions Trading System. Something that everyone – and we mean, everyone – can play a part in. Even private individuals. Something of which most people aren't even aware.
One person who was in on the secret is Friedrich Arnold, cofounder of the climate protection startup that is based in Berlin, Germany. And what he's doing with 50zero could be described as either a "system hack" of the EU Emissions Trading System or a harmless, trickster-style prank, depending on your sense of humor. 50zero purchases emission rights for CO2 on behalf of private individuals or companies – and then simply allows them to expire unused. This means that anyone can, de facto, use 50zero to offset their emissions while at the same time ensuring that energy-intensive European companies are forced to invest more in energy efficiency.
Something else that makes 50zero unusual is that it is not out to make a profit. Of all the paid contributions, 50zero uses 90 percent – before value-added tax – to purchase certificates and the remaining 10 percent to cover its costs.
Arnold is motivated by his professional past: "I used to be a corporate consultant and fly all over the world.
"I must have taken around five hundred flights over the course of three years. With a lifestyle like that, you start to ask yourself whether it all makes sense and is sustainable."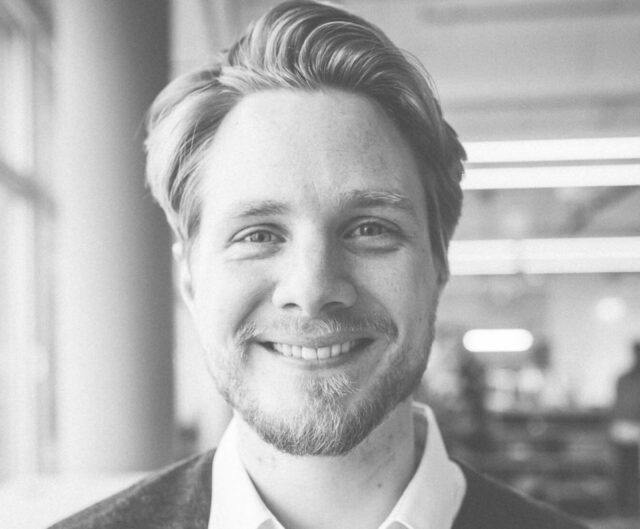 So Arnold – an engineer by nature – started to look at how the EU Emissions Trading System works and identified a "weak point" that he could exploit to bring about a Europe-wide transition toward greater sustainability in industry.
To understand how 50zero works, you have to understand how the EU Emissions Trading System works. The EU Emissions Trading System was launched in 2005 and is a scheme by which energy-intensive companies within the EU have to purchase yearly allowances for the right to emit CO2. The total quantity of CO2 emissions that can be purchased decreases year on year; this is how the EU seeks to use emissions trading as a tool for greater climate protection. These allowances can be bought and sold using emission certificates on specialist trading platforms. And they can be bought and sold by anyone. The most important trading platform for these certificates is the Energy Exchange (EEX) in Leipzig, Germany, a company belonging to the Deutsche Börse Group.
The EEX is like a "Wall Street" for emissions certificates – an "E-Street."
And Arnold is its wolf. The certificates that he purchases through 50zero simply disappear from the market, causing the supply to shrink and the prices for the remaining certificates to increase. The more people get involved, the fewer certificates are available on the market and the more steeply prices rise.
The current price for one ton of CO2 is around €21 – not quite as high as 50zero wants it to be. "Only when the price is somewhere between €30 and €40 per ton of CO2 will it become unprofitable to operate a coal-fired power station. By leveraging the power of our community and the market, we can shut down coal-fired power stations. That's kind of our 'hidden agenda'", said Arnold, smiling mischievously. And there comes a point when you can't help but smile with him.
Ideas made in Germany are helping make the world a more sustainable place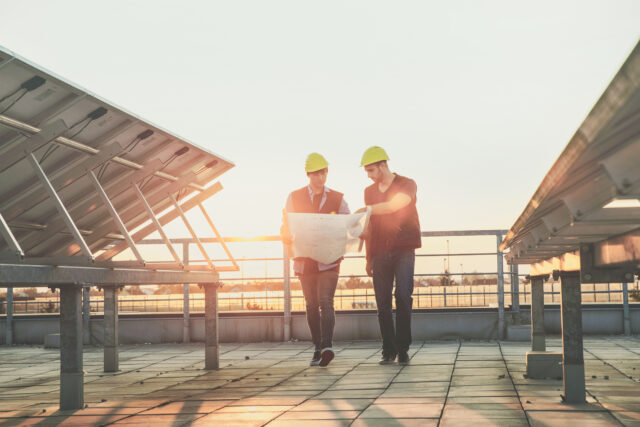 These examples prove that the "Greendustrial Revolution" is already happening – and Germany is playing a pioneering role, including and especially at an international level: According to a study conducted by the Federal Environment Ministry, German greentech companies had a global market share for green products, processes and services of 14 percent in 2018. And the global greentech market could hardly be described as small: By 2025, it is expected to generate sales totaling more than €5,900 billion. So a sunny outlook – for business and the environment.